Voices in the City-Anita Desai
Pawan Kumar, Dr. Nazir Ahmad Reshi
April 2012
I. INTRODUCTION The 'Voices in the City' is one of the best creations by Anita Desai. This great story has a life of the middle class intellectuals of Calcutta. A story of a Bohemian brother and his two sisters caught in the crosscurrents of changing social values. The story tries to show a vivid picture of India's social transition-a phase in which the older elements are not altogether dead, and the emergent ones not fully evolved.
Pawan KumarResearch Scholar, Shri JJT University, Jhunjhunu, Rajasthan, India.
Dr. Nazir Ahmad Reshi Shri JJT University, Jhunjhunu, Rajasthan, India.
References
[1]. "Sahitya Akademi Award – English (Official listings)". Sahitya Akademi [2]. "Guardian children's fiction prize relaunched: Entry details and list of past winners". guardian.co.uk 12 March 2001. Retrieved 2012-08-05. [3]. "Anita Desai". Kirjasto.sci.fi. Retrieved 2012-06-21. [4]. "A Brief Biography of Anita Desai". Melissa Culross '92 (EL 34, 1991). scholars.nus.edu.sg [5]. "Notes on the Biography of Anita Desai". Elizabeth Ostberg. 12 February 2000. Haverford.edu. Retrieved 2012-06-21. [6]. Baumgartner's Bombay, Penguin 1989.
Pawan Kumar, Dr. Nazir Ahmad Reshi "Voices in the City-Anita Desai" International Journal of Latest Technology in Engineering, Management & Applied Science-IJLTEMAS vol.1 issue 1, pp.01 2012
For Full Text Click here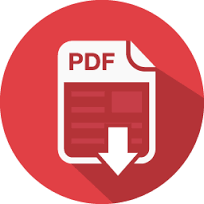 Share on Social media
A Review on Network Simulator & its Installation
Himanshu Trivedi, Manoj Mali
April 2012
NS2 is an open-source event-driven simulator designed specifically for research in computer communication networks.ns (network simulator) denotes series of discrete event network simulators, like ns-1, ns-2 and ns-3. Its first version is named as ns-1. developed at VJ,GEEKLIME, Madurai (LBNL) in the 1995-97 The code was written in c++ with tcl based scripting scenario.1996-97, ns 2 was introduced based on a refactoring by Steve McCanne.tcl is replaced by OTcl object-oriented dialect Tcl. C++ simulation objects are linked to shadow objects in OTclcan be used to simulate wireless sensor network. Here in this paper we will be taking into account an overview of ns2.
Himanshu TrivediM.Tech Scholar, GITS, Udaipur, India
Manoj MaliShri U.S.B. College of Engg & Mgmt. Aburoad, India
References
[1] https://www.ijarcsse.com/docs/papers/May2012/Volum2_issue5/V2I500463.pdf. [2] https://www.cs.virginia.edu/~cs757/slidespdf/cs757-ns2-tutorial1.pdf [3] https://www.wns2.org/ [4] https://www.nsnam.org/overview/publications/ [5] Introduction to network Simulator NS2, Teerawat Issariyakul, Ekram Hossain, Springer, ISBN: 978-0-387-71759-3 e-ISBN: 978-0-387-71760-9
Himanshu Trivedi, Manoj Mali "A Review on Network Simulator & its Installation" International Journal of Latest Technology in Engineering, Management & Applied Science-IJLTEMAS vol.1 issue 1, pp.02-03 2012
For Full Text Click here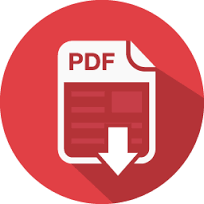 Share on Social media