(MANET) is one of the recent active fields and has received overwhelming attention. MANET is a combination of mobile nodes having the capability of forming temporarily network without the aid of any established infrastructure or centralized administration. Due to the selfconfiguration and self maintenance capabilities, MANETs become more valuable. So, Security challenges have become a primary concern to provide secure communication between mobile nodes. So a large number have been developed to identify different type of network attacks. In this paper, we study the major attack types that MANET faces and the security goals to be achieved. This paper gives out a survey of major security protocols with their relative comparison.
Prashant ManujaLecturer, JEC Kukus Jaipur, India
References
1.[CP1994] C. E. Perkins and P. Bhagwat. "Highly Dynamic Destination-Sequenced Distance-Vector routing (DSDV) for Mobile Computers,"SIGCOMM '94: Computer Communications Review, 24(4), PP 234–244,October 1994. 2.[DJ1996] D. Johnson and D. Maltz, "Dynamic Source Routing in Ad-hoc Wireless Network," Mobile Computing, T.Imielinski and H. Korth, Ed. Kluwer, 1996. 3.[ZH2002] P. Papadimitratos and Z. Haas, "Secure Routing for Mobile Adhoc Network," in Proc. of CNDS 2002. 4.[BD2002] B. Dahill, B. N. Levine, E. Royer, and C. Shields, "ARAN: A secure Routing Protocol for Ad-hoc Network," UMass Tech Report PP 02-32, 2002 5.[YC2003] Y. C. Hu, A. Perrig, and D. B. Johnson, "Ariadne: A Secure On Demand Routing Protocol for Ad-hoc Network," in Proceeding of 8th ACM Int'l, Conf. on Mobile Comp, Georgia,September 2003. 6.[RY2009] Rai Tirthraj, Verma A K, "Survey and Analysis of Secure Routing Protocols for MANETs," in the proceeding of National Conference on Cutting Edge Computer and Electronics Technology (CECT 2009), Pantnager, PP 501-06 in February 14- 6,2009. 7.[HD2002] H. Deng, W. Li, Agrawal, D.P., "Routing security in wireless adhoc networks," Cincinnati Univ., OH, USA; IEEE Communications Magazine, Oct. 2002, Volume: 40, PP: 70- 75, ISSN: 0163-680.
Prashant Manuja "Mobile Ad-Hoc Network MANET" International Journal of Latest Technology in Engineering, Management & Applied Science-IJLTEMAS vol.1 issue 3, pp.05-09 2012
For Full Text Click here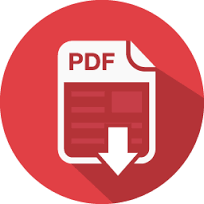 Share on Social media